Choose All Pro Property Inspections for your home inspection in Oceanside when looking for real value. Our home inspection process can provide you with peace of mind if you're thinking about buying a home and can help you find a buyer faster if you're selling. See our pricing page for more information.
Family owned and operated
All Pro Property Inspections is a family-owned company specializing in residential property inspections. We put forth our best effort for every job we take on because we're passionate about the work we do, and we want to help our customers succeed. Contact us today to book an inspection.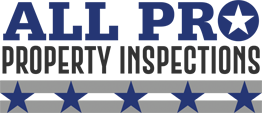 Prices start at just $455 for single-family homes up to 2,000 square feet in size and increase accordingly based on square footage. Evening and weekend appointments are available by request. Competitive prices on housecall property inspections - for first time home buyers, a buyer's inspection, real estate agents and commercial property.